About Recinos Imports, Ltd.
Founded under the name of Recinos Wholesale by Mr. Jorge Recinos in 1995.
After experiencing substantial growth, the name was changed to Recinos Imports, Limited in 2003.
In 2006, projecting sustainable growth, the company adds to its portfolio exclusive distribution of various brands from Central America.
Since 2007 the company reports constant growth yearly; Mr. Recinos engages in recruiting more prestigious brands and from 2007 to 2014 the company reported significant growth exceeding 100% range in sales.
In our commercial strategy, our suppliers become business partners with whom we create and nurture long term business relationships through compliance of commercial agreements, introduction and growth of brands through mutual and tireless efforts.
We execute our sales projection and marketing plans by having an effective and efficient distribution coverage and by attending and anticipating the needs and demands of our clients.
We develop growth plans considering the principles and values of the company, guided by honesty and compliance with the terms set forth by our suppliers, clients and employees.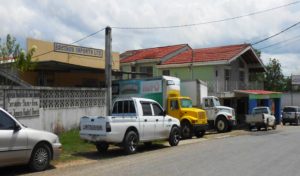 Located in San Ignacio, Cayo district in Belize, our facilities include a dual cargo bay and over 0000 sq. feet of storage, and we are already planning an expansion in the near future to accomodate our increasnig market coverage.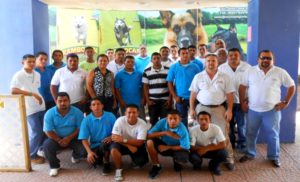 At Recinos imports Ltd., we are proud of our ever-growing team.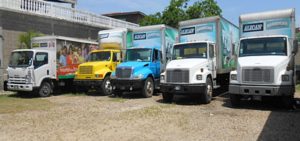 Our dependable distribution fleet includes:
2 Flat Bed Truck   1.75 Ton.
3 Cargo Truck     10      Ton.
2 Cargo Truck       8      Ton.
1 Van for special events
1 Van for Advertising & events