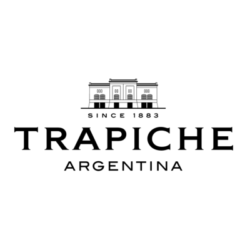 The history of Trapiche begins in 1883, in a small vineyard called El Trapiche, in the district of Godoy Cruz, Mendoza, where the grapes for the first fine wines were grown.
With more than 130 years of experience, Trapiche has earned its place as a pioneering brand in the introduction of French vines, the production of varietal wines, the import of French oak barrels and the use of stainless steel tanks.
True to its origins, today Trapiche is in a continuous quest for the latest best practices. Products Trapiche has a broad portfolio of high-end products made with excellent ingredients and modern tech-niques. This allows you to aim for the top of most awarded wineries locally and internationally.
Experienced, knowledgeable and proud of its history, Trapiche pays tribute though its wines, which are the best expression of its appreciation for all the people who made it possible for the winery and Argentina's viticulture and wine-making to keep growing over all these years.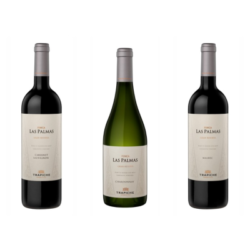 TRAPICHE LAS PALMAS
Finca las Palmas: in honour to the most emblematic vineyard of Trapiche. These wines have been produced with specially selected grapes, obtained from the most premium terroirs in Mendoza. Wines of high concentration and complexity.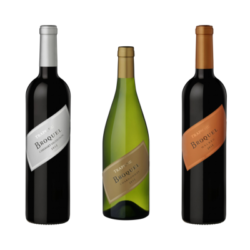 TRAPICHE BROQUEL
Ultra Premium Range. Broquel means shield and symbolizes a family's heritage. The winemakers choose the best terroirs to elaborate these out-standing wines. Very elegant wines with an intense fruit concentration, nice structure and interesting complexity provided by ageing in oak barrels.
TRAPICHE OAK CASK
Super Premium Range. Elaborated with grapes sourced from the foothills of the Andes mountains, where the combination of the altitude and generous sunshine produce a concentrated, aromatic fruit. The oak ageing adds finesse, harmony and complexity.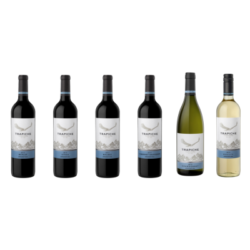 TRAPICHE VINEYARDS
Premiun Range. Classical winemaking that highlights the tipicity of the varietal. Fresh wines, concentrated with intense fruit presence.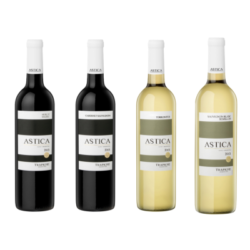 ASTICA
Entry Range, Astica means "flower" in the Huarpe's language and these wines represent a tribute to the their culture. Fresh, young and easy to drink wines. Predominance of the fruity character.